CAREER COACHING TIP OF THE WEEK: Right Fit Positions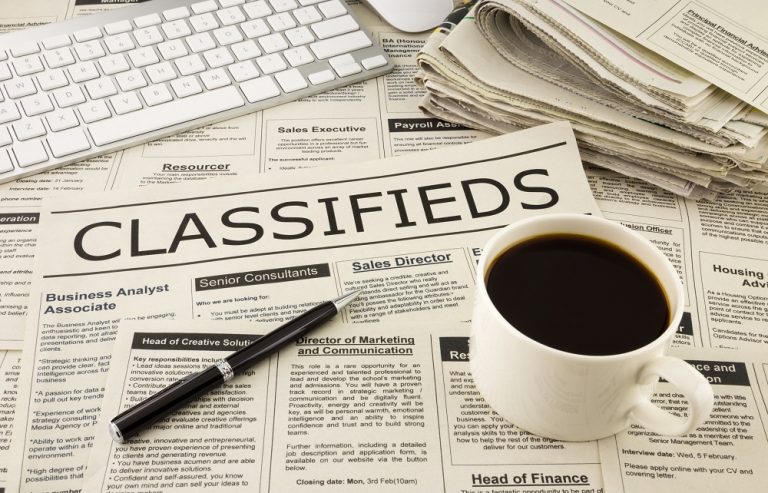 Job seekers frequently believe that if they can just "get a good resume and get through the system," they can convince an employer to hire them in the interview. They often believe that if a vacancy announcement found on a job board or company website states that a minimum of 12 months of experience is required for a position, and they have nine months of experience, they are "close enough" and should be considered.
However, many companies are bound by laws and Acts that prevent them from hiring a person that does not meet the minimum qualifications posted in a job announcement; otherwise these companies would need to thoroughly document and justify the selection of a candidate that does not meet the minimum qualifications, or face harsh fines.
Also, today, there may be hundreds or even thousands of applications for open positions.  According to an article in the New York Times, in 2015, more than 313,000 candidates applied for 9,700 positions at Goldman. And, The Washington Post stated in September 2016 that the federal government received about 22 million applications and about 200,000 are hired per year on average (0.009% of the applicants are hired). These statistics are daunting. However, with this knowledge in hand, it is important for applicants to draft near-perfect-fit resumes and apply for right-fit jobs.
As such, it makes much more sense for job seekers to apply for positions, where in fact they meet the minimum qualifications.  If a client only has nine months of experience and is seeking a position that requires 12 months of experience as a minimum qualification, then the client needs to gain three more months of experience, or find a job that only requires nine or fewer months of experience in the specific skill set. New positions will open again, after the client gains the additional experience.
Job seekers need to be encouraged to target right-fit positions. A good coaching exercise is
Make a list of skill sets

Gather several job descriptions from companies or job boards – and make a list of common of required skills or experience

Review the skill sets against a job description and identify the gaps in skill sets or experience level
For example:
If a candidate has expertise in logistics and operations management, his skills might include:
Logistics
Inventory
Warehousing
Distribution
Operations Management
Supervision & Training
Lifecycle Logistics
Customer Service
Analyst
Transportation
He needs to compare his list of skills and his years and level of experience with a target position description:
Scheduling associate shifts based on customer requirements.
• Proven track record in supervision of warehouse employees including Hiring, Training, and Termination.
2 years of supervisory / leadership experience in an industrial setting.
• Proven experience in providing high levels of customer service to internal and external customers.
• Ability to train, coach, and mentor warehouse associates.
• Excellent interpersonal and communication skills (written and verbal)
• Strong organization and prioritizing skills.
• Ability to solve problems and make effective decisions in a fast paced environment.
• Ability to manage budgets; read and interpret P&L statements; and prepare related management reports.
Ability to safely operate material handling equipment as needed.
• Intermediate PC skills with knowledge of Excel, Word, Outlook and PowerPoint.EDUCATION and/or EXPERIENCE:
• Warehousing, Logistics, Supply Chain or Third Party experience preferred
• BS/BA Degree or Associates Degree with Equivalent Experience is a plus but no required
Now that he has identified his strengths, he needs to make a comparison to determine if his skills and years of experience match the sample jobs. He can thus decide to adjust his skill's list and add or enhance, or decide to look for positions that are a better fit with his skills and experience.
Once he decides that his skills and experience match specific position descriptions, then he needs to develop short story-line justifications (accomplishment stories) for his skills to justify his experience on the resume.
Gain a multitude of in depth and effective career coaching strategies plus a world recognized career coach certification by enrolling in our CPCC Career Coach Certification course. Get more info here!